AND THE REST IS HISTORY
As students of music ...we are also busy parents,  a social worker, a comfort technician, a retired electrical engineer, an IT badass and an inclusion specialist (boy we need more of those!).  Somehow we all became friends and started performing together in 2011.  Random gigs quickly turned into requests to perform at private events and then festivals and on and on.  One thing remains the same always: we love seeing the joy that our music could bring to these events. Amy (Young) has perfected songwriting for DA7 to an elegant art for us and being able to share such cool original music with audiences is a thrill.  We are always writing more music, rehearsing, expanding an ever changing setlist of songs, and even added some hip young "kids" to the band. Regardless, it's always comes back to the music- always about the music for us...and the rest is history!  Daves At 7  
About DA7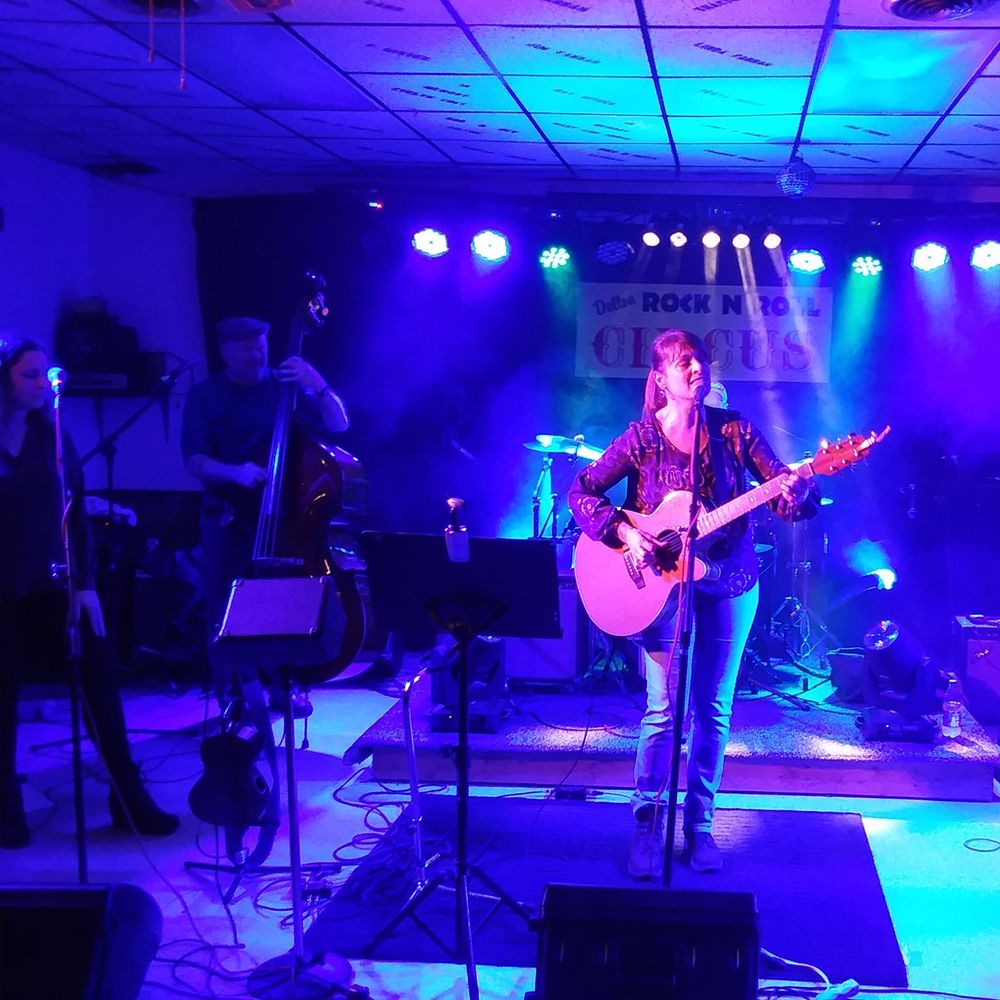 TIMELESS BUT FRESH
DA7 makin' musIC!
Ranging from barn-burning and toe-tapping melodies…to careful and contemplative ballads, this West Michigan based 5-piece band evokes big emotion and strikes a chord with listeners through memorable and engaging performance. 
DA7 is a unique gift to the Midwest music scene.  Small town folk with big city music scene experience, "DA7" has been quietly and steadily growing a loyal army of fans since 2011.  Rehearsing weekly at 7 pm (at Dave's) year after year results in onstage camaraderie and fun, but also highly polished and skillful workmanship.
Prolific singer-songwriter Amy Young brings enchanting lyrics to life with equally charged tunes. Young started pursuing music as soon as she could walk and hasn't stopped since.  With songs built upon an acoustic foundation, DA7 masterfully provides a diverse and deep range of stylings from rambling bluegrass, smoky blues and heart drenched love songs to  nostalgic rock and roll.
All this and more makes DAVE AT 7 one to watch at 7 pm, 8, 9 or any time of day!  We are in it for fun and feel an adventure coming on..so please join us for the ride!
We remember
"

Remember the first time you went to a show and saw your favorite band?  You wore their shirt, and sang every word. You didn't know anything about scene politics, haircuts, or what was cool. All you knew was that this music made you feel different from anyone you shared a locker with…Someone finally understood you. And THAT is what music is about." - Gerard Way